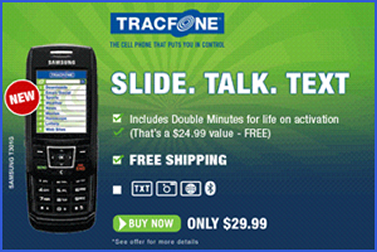 Great Deals, No Contracts!

Here's what you need to do:
All of Tracfone's plans have no contracts
and free shipping. Most of the plans include
free double minutes for life. Now that's
something to talk about! Get yours now!

Sign Up Today!
Limited Time Only - ACT NOW!
No credit card is required and you can do this right from your home!