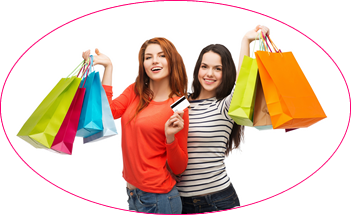 Never Pay Full Price For Gift Cards Again! (WE'LL SHOW YOU HOW!)
1SAVING MONEY IS ALL IN THE CARDS! And the cards that we're talking about are GIFT CARDS. And if you play your CARDS right, you can save as much as 20% a year on purchases made at Starbucks, Mandees, Nordstrom, TJ Maxx, Marshalls, Dunkin Donuts, Buckle, DSW, Exxon, Forever 21, Fandango, JCrew, H&M, iTunes, Jamba Juice, Kohl's, Macy's, Old Navy, Nike, Office Depot, Office Max, Staples, Panera Bread, Pizza Hut, Rue 21, Sephora, Sak's Fifth Avenue, Sports Authority, Target, The North Face, Walmart, Victoria's Secret, Wet Seal, Ulta, Urban Outfitters, Under Armour, Taco Bell, Sunglass Hut and MUCH MORE!
2HOW IS THIS POSSIBLE? When you purchase gift cards from "Secondary Gift Card Marketplaces", you are able to obtain significant discounts on purchases from stores that never offer coupons (like TJ Maxx or Marshalls) or even more savings (in addition to coupon savings) from stores that routinely offer coupons.
3Did you ever receive a gift card that you didn't really want? Secondary Gift Card Marketplaces purchase unwanted gift cards at a discount from people who have received gift cards that don't appeal to them but are valued by others. The Secondary Gift Card Marketplace will post these discounted gift cards online for the public to purchase at a discount.
4There is always an abundance of gift cards available because gift cards are popular! According to Compete.com, holiday gift card sales reached $29.8B in 2013. This large number of gift cards sold provides increased inventory for Secondary Gift Card Marketplaces who purchase unwanted gift cards from consumers and resell them to customers seeking gift cards.
5CardCash is an example of a Secondary Gift Card Marketplace. At the present time, CardCash is offering gift cards to Starbucks at 20% off and a card to Aeropostale at 25% off. This means that you will get an instant discount at both of these establishments, in addition to any coupons or specials that are currently running!
6How can teens and their families take advantage of what CardCash's service? "Customers who have used us extensively have saved thousands of dollars over the course of a year on their purchases. All it takes is a bit of foresight to order in advance gift cards from merchants you frequent and you will lower your annual budgets significantly. If you shop online, order the cards with email delivery and you will still be able to shop that day and save significantly", says CardCash.
7PLAN, PLAN, PLAN! Think twice before you make your next purchase. Gift cards can be purchased online and used the same day. If you purchase a gift card from a secondary marketplace, you'll save an additional 1-30% on your purchase.